SAVE THE WILD
This three-part documentary series documents fascinating animal worlds and impressive landscapes and shows the effort that goes into saving endangered species and protecting their refuges. Only by working together can scientists, rangers and locals overcome the many challenges. They all know that without an intact environment, the survival of mankind is in question.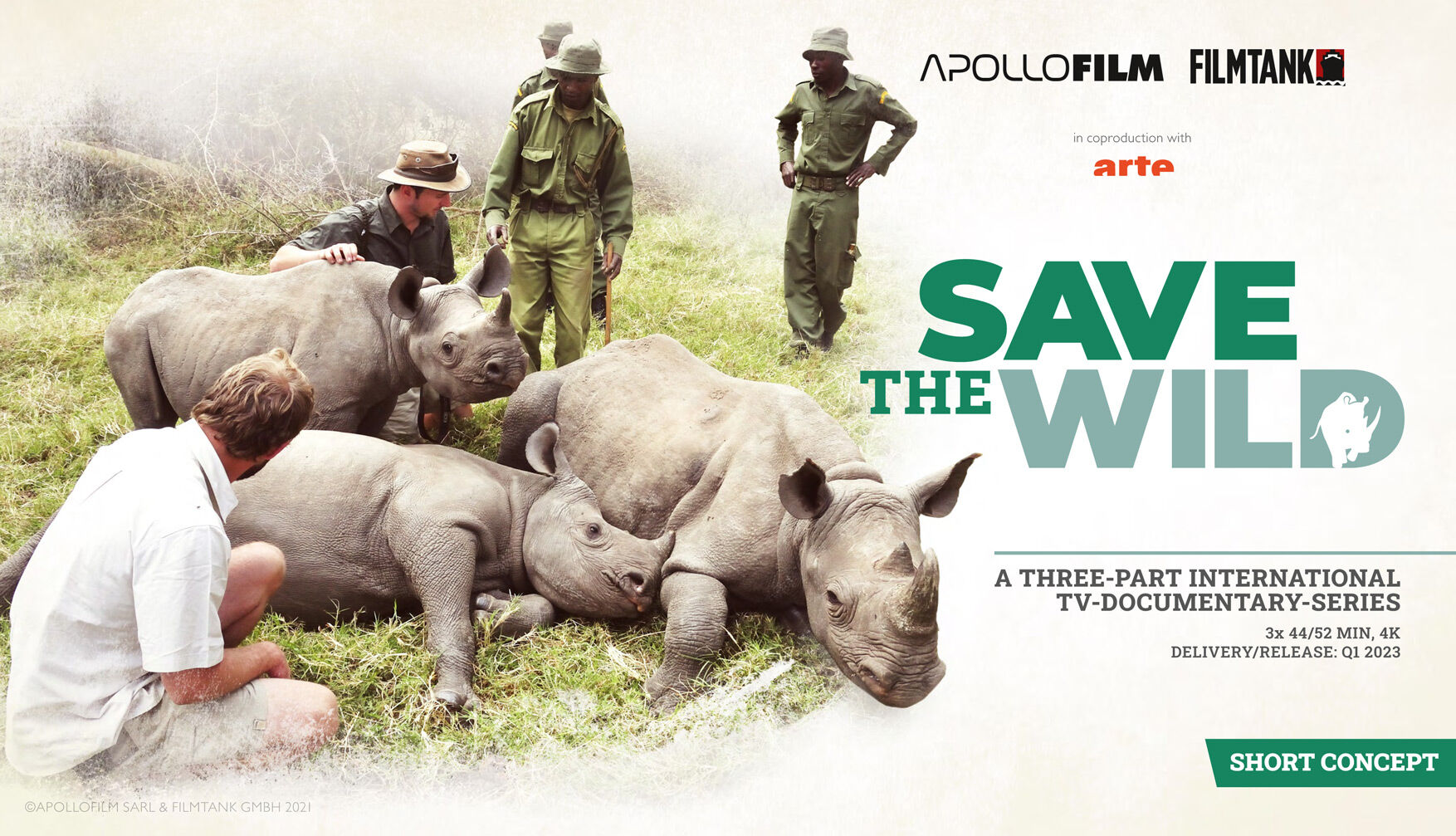 - - -
HOW CAN HUMANS PRESERVE THE LAST FASCINATING AREAS OF
WILDERNESS OF THE EARTH AND WITH IT THE DIVERSITY OF SPECIES?
THE THREE-PART DOCUMENTARY SERIES PROVIDES ANSWERS
TO ONE OF THE MOST URGENT QUESTIONS OF HUMANITY.
- - -
The three-part documentary series SAVE THE WILD documents fascinating animal worlds in impressive landscapes. In a unique way, it also shows us that when scientists, rangers, zoo managers and locals work closely together and develop intelligent strategies, threatened animals can survive and natural areas be protected. With coordinated measures, the parties involved succeed in very different climatic zones of the earth to promote wild, seemingly untouched nature and slow the advance of humans into the last wilderness paradises of the world. Without their commitment and know-how, the extinction of species would progress unimpeded, eventually calling the survival of humans into question.
Biodiversity loss is one of the worst disasters in the world today. A recent report by the UN Biodiversity Council states that of the ten million or so species on earth, around one million are currently threatened with extinction. The rate of extinction due to human influence has now increased by a thousand fold compared to the natural rate. Habitat loss, massive over-fishing, or poaching are just some of factors.
A THREE-PART INTERNATIONAL TV-DOCUMENTARY-SERIES
3 x 43/52 MIN, 4K
DELIVERY/RELEASE: Q4 2022
Download:

apollofilm_save_the_wild_short_concept.pdf